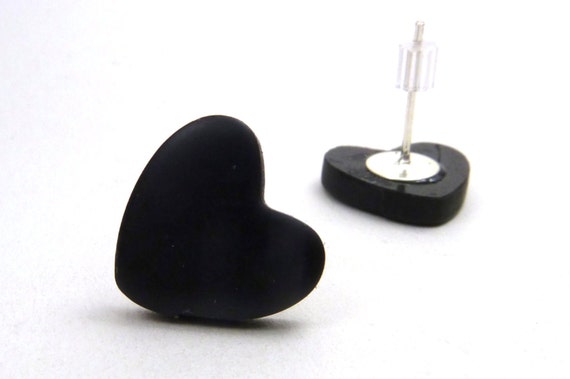 These are the earrings that started it all. I wanted a pair of black heart stud earrings to wear with my work uniform and my clay line was born.
Now I'm giving them away!
**** Enter Here For Your Chance To Win ****
(contest ends 7/21/13 @ 12am)
Can't wait? Visit my Etsy Shop to buy today.